World's longest longevity1
10 YEARS PROJECTED LONGEVITY IN REAL LIFE PACING CONDITIONS2 WITH 6 YEARS WARRANTY3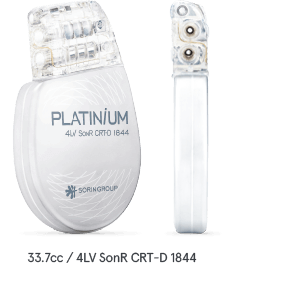 Small size
Platinium is designed to facilitate the implant experience and improve patient comfort
Rounded edges and reduced pocket size
Allows for smaller incision and better fit for replacements
Ergoform Design
Platinium with its smooth and curved header also features ErgoformTM design for natural lead wrap around.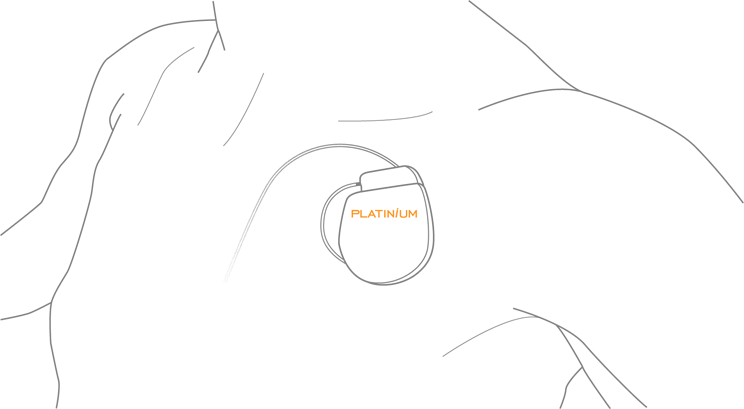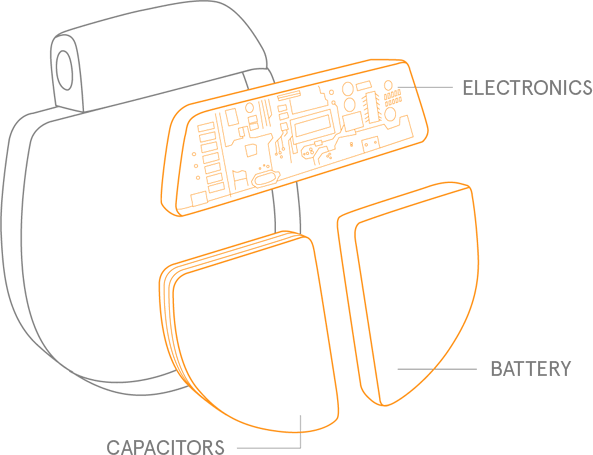 Breakthrough Technology
40% reduced electronic consumption4
20% improved battery capacity4
Reforming-free capacitors mean zero energy is wasted
Proven therapeutic Functions
SonR

: Sensor-based CRT optimization

Parad+

: Best-in-class arrhythmia discrimination with 99% specificity5

SafeR

: Protects patients from deleterious effects of excessive RV pacing6

BTO

: Protect patients with active resynchronization: the Brady Tachy Overlap

MP

: Simultaneous Multipoint LV Pacing
References:
1. Projected longevity. LivaNova data on file. April 2017

2. Functioning conditions for projected longevity: (real-life pacing conditions based on LivaNova data on file) Biventricular pacing in DDD mode, 30% in atrium, 100% in both ventricles, at 60 min-1, 600 Ohm, A and RV pacing amplitude 2.5 V, LV pacing amplitude 3V, 0.35 ms,3 max shock per year, sensor OFF, SonR ON, MP OFF. Remote ON: daily check, 4 follow-ups and 5 full alert reports per year. RF telemetry ON: 120min Implantation + 15min Discharge + 15min In-clinic quarterly FU. The longevities are calculated by taking into account 6 months storage.

3. Warranty applies regardless of the pacing conditions and therapy frequency. For more details please refer to the following document supplied with the device: U666 - LIMITED WARRANTY for PLATINIUM ICD and CRT-D devices.

4. Versus previous ICD generation (ParadymRF)

5. Hintringer F, Deibl M, Berger T et al. Comparison of the Specificity of Implantable Dual Chamber Defibrillator Detection Algorithms. Pacing Clin Electrophysiol 2004; 27:976-82.

6. Kolb C, Sturmer M, Sick P et al. Reduced Risk for Inappropriate Implantable Cardioverter-Defibrillator Shocks With Dual-Chamber Therapy Compared With Single-Chamber Therapy. Results of the randomized Option study. JACC Heart Failure 2014 Dec;2(6):611-9

7. Refer to user's manual furnished with the device for complete instructions for use
Hear from the experts
Sensor-based CRT optimization with SonR: experts discuss the tangible benefits of individualized, automatic optimization and the technology behind it.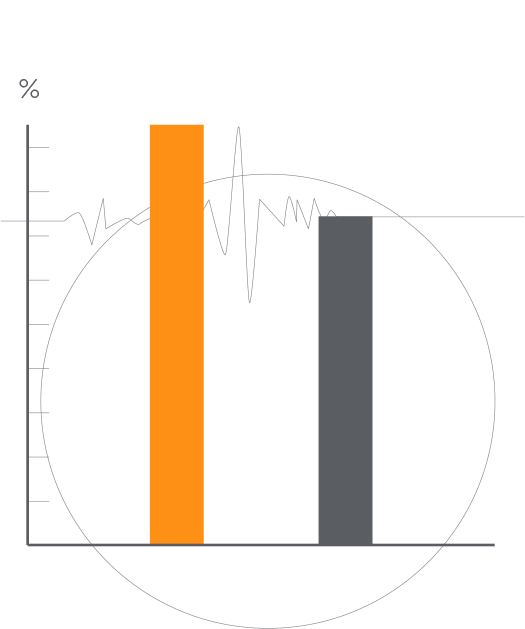 The Key Results
Get an overview of the key results from the RESPOND-CRT trial including details on trial design and subgroup analyses.