The technology is in the tip
SONTRIP ACTIVE FIXATION ATRIAL LEAD
SonRtip is the only atrial pacing lead featuring an embedded hermetically-sealed micro-accelerometer.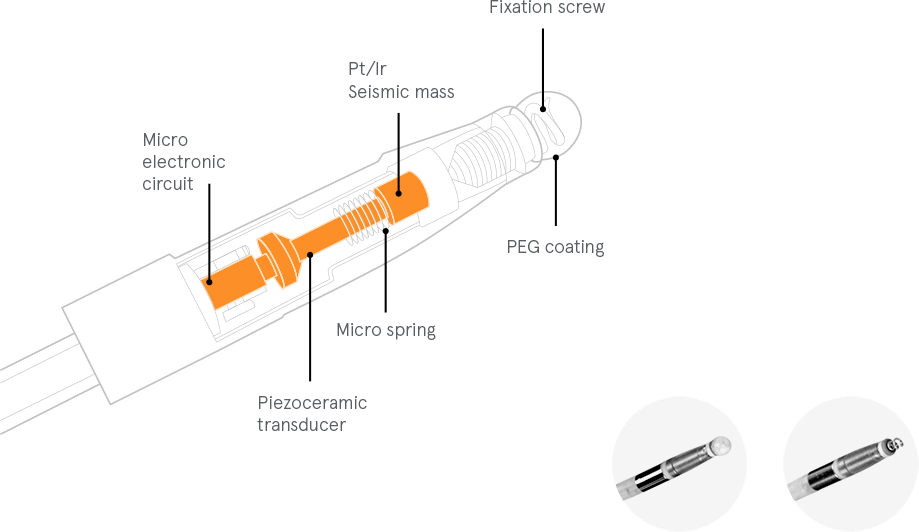 The micro-accelerometer functions as a contractility sensor providing access to exciting new technologies in the treatment of heart failure
The SonRtip sensor is a piezoceramic transducer loaded by a platinum/iridium seismic mass, converting flexural stresses to electricity
A micro spring integrated into the sensor increases sensitivity while providing additional protection and shock resistance
The sensor signal is amplified and transmitted to the SonR CRT-D device through a micro electronic circuit to ensure long-term signal integrity
Easy, Safe, Accurate
SonRtip can be easily implanted anywhere in the atrial wall1,3
Accurately measures cardiac muscle vibrations that reflect the first heart sound from any position in the atrium2
Proven to be safe and effective1
99.8% complication free from 4 to 12 months1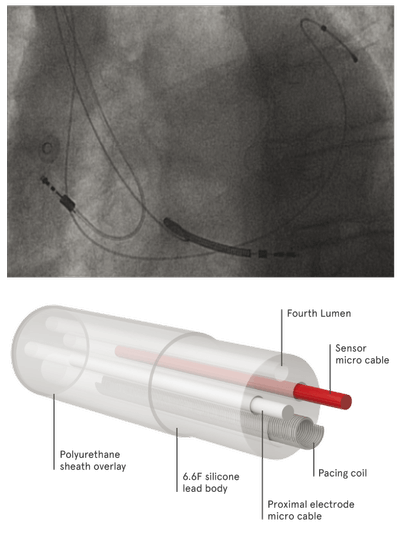 This allows for cardiac resynchronization therapy to be continuously adapted to the individual needs of each patient.
References:
1. Brugada J, Brachmann J, Delnoy PP et al. Contractility sensor-guided optimization of cardiac resynchronization therapy: results from the RESPOND-CRT trial. Eur Heart J , 2016 ; Vol 38 (10): 730-738

2. Bongiorni MG, Soldati E, Arena G et al. Is local myocardial contractility related to endocardial acceleration signals detected by a transvenous pacing lead? Pacing Clin Electrophysiol. 1996;19:1682–1688. doi: 10.1111/j.1540-8159.1996.tb03206.x.

3. Refer to user's manual furnished with the device for complete instructions for use
Hear from the experts
Sensor-based CRT optimization with SonR: experts discuss the tangible benefits of individualized, automatic optimization and the technology behind it.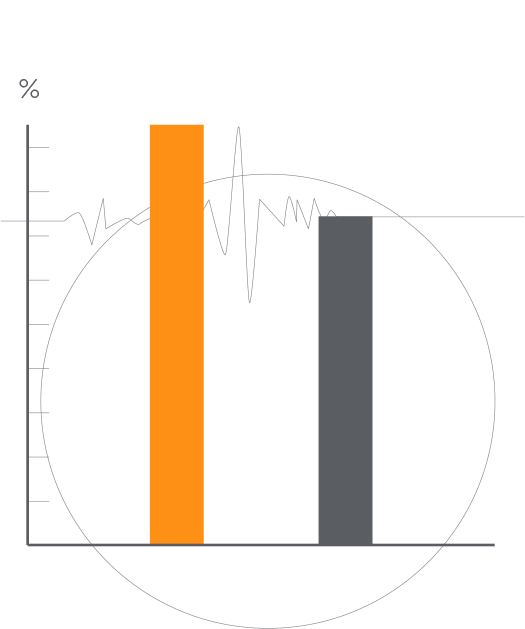 The Key Results
Get an overview of the key results from the RESPOND-CRT trial including details on trial design and subgroup analyses.